Price reduced! All brand new in bag unless otherwise stated.
Email to
mtjh@live.com
or leave a comment! :>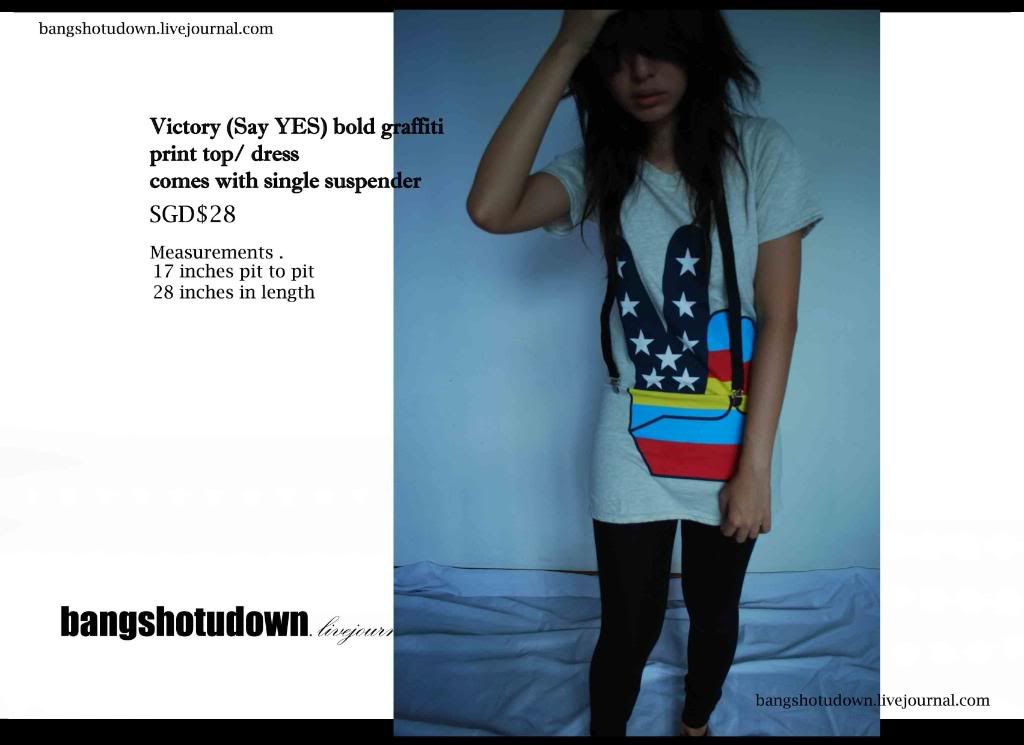 Bangshotudown Victory print top/dress
26MAILED
(Bought at 28 w/o postage)
Xoxoho The Childhood
30MAILED
27MAILED!
(Bought at 32 w/o postage)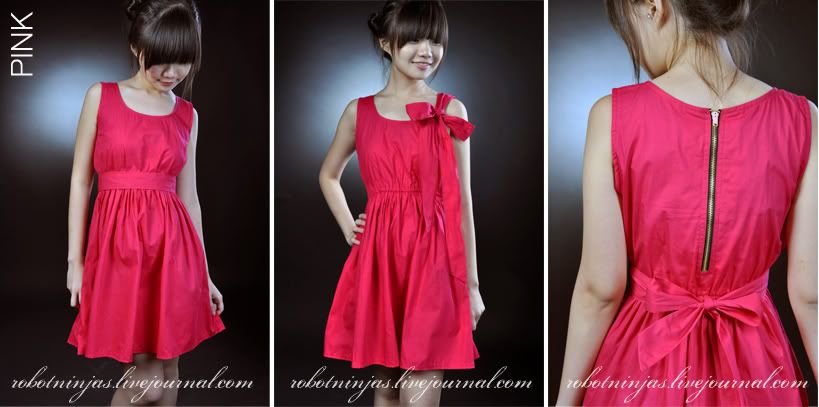 Robotninjas Asther Zipper dress in hotpink
20MAILED
16MAILED!
(Bought at 28mailed - worn once, in bn condition!)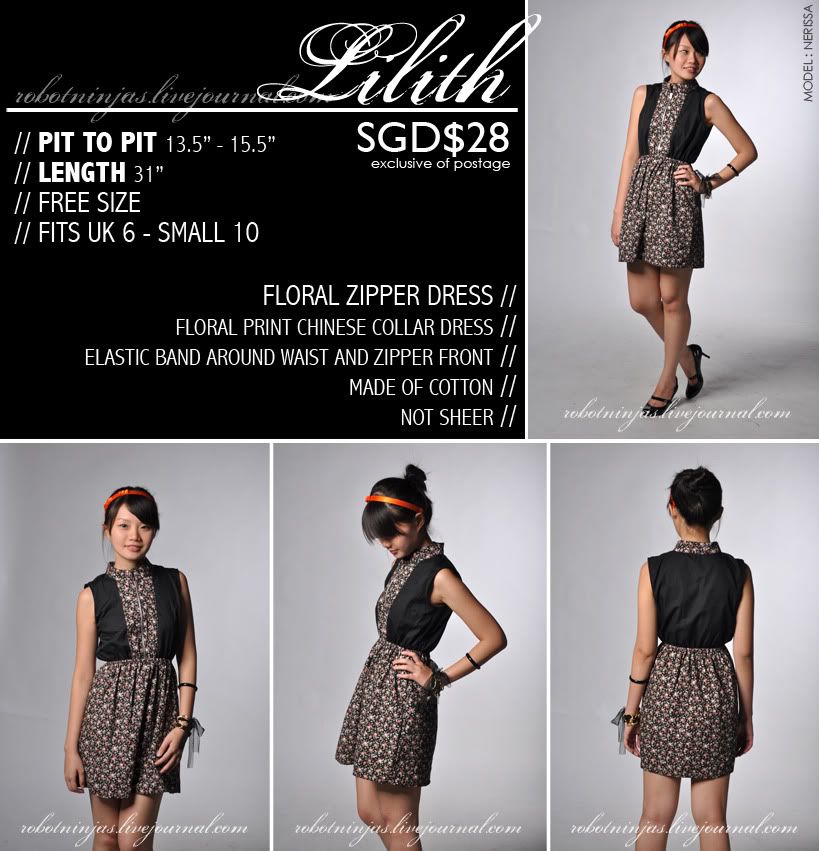 Robotninjas Lilith floral zipper dress 28MAILED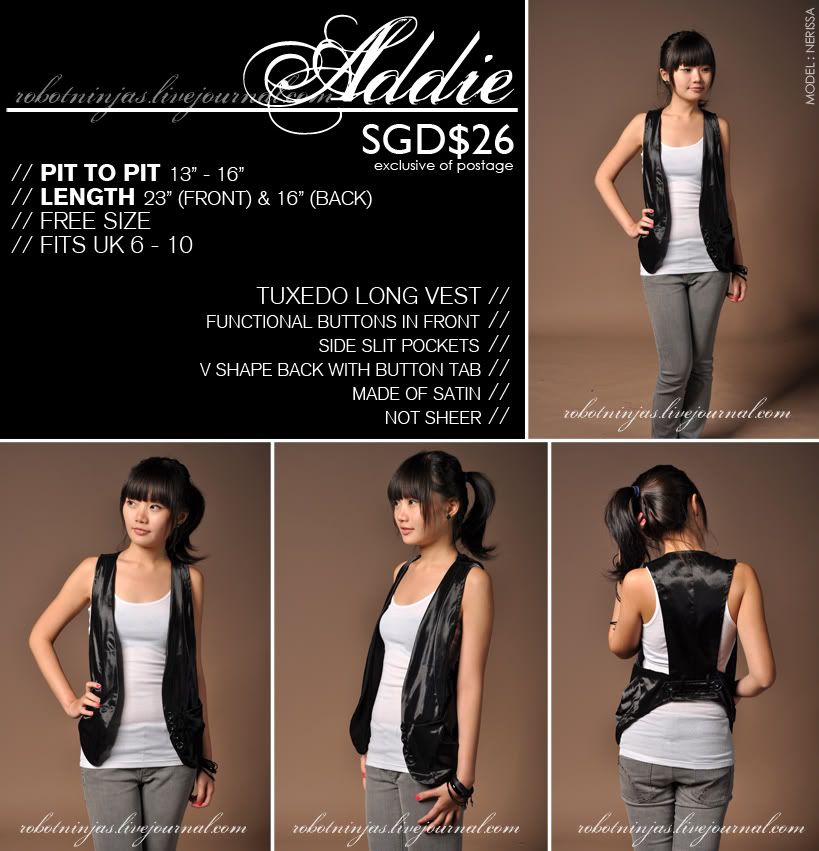 Robotninjas Addie Tuxedo Long Vest 26MAILED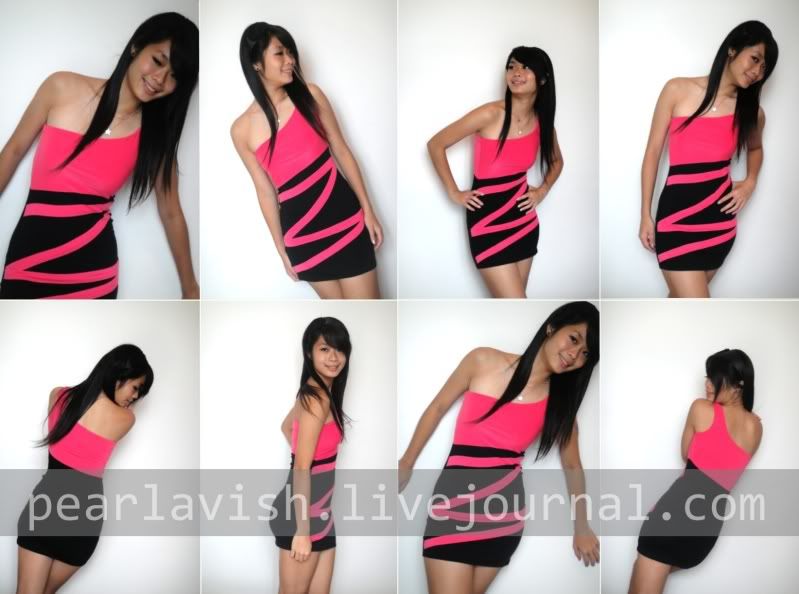 Herve Ledger Inspired Toga 25MAILED
(washed once - not worn)
Draped cardigan
20MAILED
12MAILED!
F21 Patent Coin Purse in Hotpink
16MAILED
13MAILED!

PWP Vintage-inspired bodybag 27MAILED
Dark denim bf shirt
(
Ivory oxfords Sz245
(worn once, in mint condition!)
(click on pix for more details of the heels)
Studded Heels in black Sz39
not sure if i should sell - quote me a good price
(worn once for half hour - in mint condition, really pretty! bought at 40!!)

Looking for denim high waist shorts that fits UK8.
Hit me with pix + measurements + price please!
Trades preferred! :)